Online Casino Games
Online casino games first made their appearance back in 1994 and have since sky-rocketed in popularity. Back then the handful of real money internet casinos offered a tiny selection of games in comparison with the average portfolio of 500+ games available at leading online casinos these days.
Why online casino games are favourable
Games can be accessed instantly from the comfort of your PC or mobile device.
Enormous competition amongst casino operators translates into fantastic and lucrative offers to first-time and loyal punters.
There is a huge selection of games that can be played for free.
Real money players can enjoy better odds as virtual casinos have less operating costs than brick-and-mortar casinos, and can therefore afford to pay out more.
Types of casino games
Slot games make up the largest portion of casino offerings, and are by far the most popular. That is because they are super easy to play and can be found in pretty much every theme you can imagine. Available options range from the traditional and classic 3-reel fruit machine types, to more advanced and complex 5-reel video games featuring outstanding graphics and audio quality, along with extra win boosting features. What's more is that online casinos typically allow a lot of their slot games to be played for free, allowing players to test the waters before committing with real money.
Roulette is a classic land-based favourite casino game that seamlessly translates on-screen. The rules are the same, but the house edge is smaller. Winning is largely dependent on luck but some online roulette strategy can be applied.
Blackjack is as popular online as it is in real casinos, and can be found in many different variations. The aim of this card game is not to go over a total of 21, and there are a number of different strategies that can be employed to beat the house. Rules and payouts vary between casinos but the house edge is universally smaller.
Online Craps is a fun and fast-paced game that involves betting on the outcome of dice rolls. There are many different types of bets and plenty of winning strategies that can be applied. The rules are easy to understand and the odds are better for the player than slots and roulette!
Video poker is a slot machine based on traditional draw poker. The rules are exactly the same except play is against a computer, and the outcome of each hand is decided by a random number generator. Games each have their own deck, and can be played with several hands based on the player's skill level.
The Chinese game of chance, meaning "big or small" is played with three virtual dice. The betting system only takes a few minutes to grasp and gameplay can provide hours of fun. Sic Bo can be played for free or real money at many online casinos.
Internet bingo is played in exactly the same manner as its land-based counterpart, barring in a virtual setting. Players can play with multiple cards and also enjoy an added social benefit of chatting to other players in the "chat room". Most casinos offer bingo tournaments and other rewarding bingo events to keep the games fun and exciting.
Keno is number-type game similar to Bingo. Players select their lucky numbers from a range of typically 80, and are then paid out according to the number of matches they struck. Casinos usually offer a wide range of paytables with a house edge of under 5%.
Progressive jackpots can typically be found in slot games, poker, video poker, blackjack and roulette. It literally is a jackpot that progresses with each play until it is won. There are different types of progressive jackpots, and can be fixed to one casino or linked to multiple casinos, often resulting in multi-million-dollar paydays.
Players looking for an authentic casino experience short of driving to the nearest physical venue, will enjoy live dealer casino games such as roulette, blackjack, baccarat, and Sic Bo. These games are live streamed from an actual casino venue, in real time, featuring human dealers. Participating players have the ability to interact with casino staff and fellow players, exactly as they would in a land-based casino setting.
Which online casinos offer the best games in 2017?
Uptown Pokies

Claim your
$8888
free today!
Fair Go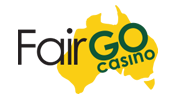 Claim your
$1000
free today!
GW Casino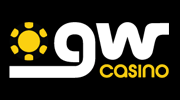 Claim your
$2000
free today!
Roo Casino

Claim your
$5000
free today!