Online BlackJack in Canada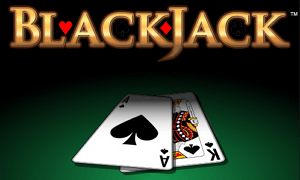 Playing BlackJack Online is pretty much the same as you would have experienced offline. As with most casino games online your chances of beating the house increase a fair amount. Canadian Online Casinos will also offer you the opportunity to practice playing Blackjack for free using their demo games. This is a fantastic way to hone your BlackJack skills without having to put any money down.
When you feel you are ready and have the experience to take on the house, nothing will beat the thrill of winning real money with some online casinos even offering Live Dealer BlackJack Games.
read more
Top BlackJack casino of the month - March 2019
Get a 200% match deposit bonus
Launched in 2017 and licensed in Curacao
Good selection of deposit methods, incl. Bitcoin
Blackjack Rules
The overall objective to playing blackjack is to beat the dealer. This is achieved by a) Not scoring higher than 21 and going bust, and b) outscoring the dealer, or have the dealer go over 21 and bust. Complete rules of play are as follows:
Blackjack can be played with between 1 – 8 decks of 52 pack card decks
Cards hold the following number values:

Ace = 1 or 11
2 to 9 = face value
10, Jack, Queen & King = 10 points

The total sum is derived by adding the number values of the individual cards together.
"Blackjack" consists of an ace and any 10 point card, and outranks any other 21 total hands.
Once the players have bet, the dealer gives them two cards each, and deals two for himself. Cards are dealt one face up, and one face down. The down facing card is known as a "hole" card.
Should the dealer's upward facing card be an ace, he offers players an "insurance" side bet which pays 2 to 1 should his hole card be one equalling 10 points. Insurance bets are not compulsory and may not go beyond 50% of the original amount wagered.
The dealer then peeks at his hole card. If he has a "blackjack" he turns the card over immediately and all wagers barring those "insured", loses.
Should the player however also have "blackjack" a push ensues and all insurance wagers are settled.
From here play continues with the player to the dealer's left, and the player can decide from the following options:

Stand. No further cards are dealt
Hit. Further cards are dealt until player stands or busts.
Double. The player doubles his bet and only gets dealt one more card
Split. Here the player has the option of doubling his bet and splitting his hand into two hands should he have a pair, or any two 10 point cards. The dealer then gives each card a second card and normal procedure continues. Should the split be two aces however, each card only gets dealt a single card in addition. Re-splitting may recur up to four hands.
Surrender. This can only happen after the first two cards have been dealt. The player opts to not play out his hand and forego half his wager. Depending on the casino, this is not always allowed.

After each player has had a turn to play, the dealer turns over his hole card. Should his total be less than 16 he may draw another card.
Should the dealer go bust, all players who didn't, wins
Should the dealer not go bust, the highest point total between dealer and player wins.
Wins payout even money. Blackjack wins payout 3 to 2.
Blackjack Strategy
When it comes to learning the basics of Blackjack strategy you must first know the following terms:
Hard hands. These comprise all hands NOT containing an Ace
Soft hands. These comprise all hands containing an Ace as well as numbers 2 to 9
Pairs. These comprise all hands that contain a pair of cards of equal value
Once you know the terms, you can apply the following basic strategy method:
Hard Hands:

If your hand contains 9 or less – hit
If your hand contains 10 or 11, and your total is more than the dealer's upward facing card – double down. Hit if otherwise
If your hand contains 12 – 16, and the dealer's upward facing card is 7 plus – hit. Stand if otherwise
If your hand contains 17 plus – stand

Soft hands:

If your hand contains 13 – 18, and the dealer's upward facing card is 5 or 6 – double down.
If your hand contains 17 or less – hit
If your hand contains 18, and the dealer's upward facing card is 6 or less – hit. If the dealer's card is 7 plus – stand
If your hand contains 19 plus – stand

Pairs:

Always split Aces or 8's
Do not split pairs of 10's, 4's or 5's
When the dealer's upward facing card is 6 or less, split all other pairs.
Tips for Playing BlackJack Online
Place Bet house percentages:
Only play at reputable online casinos such as the ones we have tested and reviewed at Quest
Seek out the best blackjack odds
Look for the best bonuses
Reduce your losses to first chip purchases only, as most bonuses only apply to initial bonuses
Cash in 2/3rds of your winnings after doubling your initial deposit (excluding the bonus), and continue cashing in half your winnings each time you double after that. Once your money is up, it's time to quit.
Rather make small wagers to increase your chances of meeting the wagering requirements
Never take insurance wagers
Familiarize yourself with basic Blackjack strategy before attempting to play for real money
Blackjack Game Reviews: Atlantic City BlackJack Gold | Classic BlackJack | Classic BlackJack Gold | European BlackJack Gold
Top 3 BlackJack Casinos Online
Get $10,000 free sign-on bonus
Fully licensed online casino in Curacao
180+ games on offer
Get a 200% match deposit bonus
Launched in 2017 and licensed in Curacao
Good selection of deposit methods, incl. Bitcoin
$1,000 Free Welcome Offer
Est. 2017 | Licensed in Curacao
SSL Security on all deposits
Accepts Bitcoin