Shorelines Casino Thousand Islands receives nod for a new hotel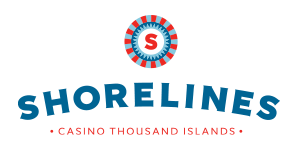 A gaming venue located in Peterborough has got the nod to set up a new hotel nearby the casino. Shorelines Casino Thousand Islands has got the nod of the Township of Leeds and the Thousand Islands to start construction of Wyndham hotel. It will have four stories and there will be 78 guest rooms.
The four-story hotel and Canadian casino will get meeting rooms, along with lounge and lobby, spa area and a swimming pool. Eighteen guest rooms will get living room with kitchenette. The Township Council gave unanimous vote on rezoning along with official plan amendments to let hotel construction begin. Members of the council want ratifying their approval in a formal way.
The 60,547-square-foot building is going to be set up at County Road 2. The former MacNeil Park Lane trailer park was shut down two years back. The council has agreed to rezone this area to let the hotel come up. The council waived 12 meters height restriction. The developer, however has agreed to increase the distance of the facility from the nearby neighborhood.
The hotel owners hoped to use the Gananoque water and sewer services. However, it was found that the cost to use the service would be exorbitant. The existing lines for supplying the hotel could not be used. So, the developer will have to use the private system for drinking water and sewage needs. The hotel servicing plans have been checked by experts during the site plan process. In fact, the council had to get the plans reviewed after residents of an adjacent subdivision expressed worry of the hotel draining well water.