Casino slots have been the most popular gambling games for ages - first in land-based premises and then also in the virtual space. Typically, any casino website or app for mobile devices you open nowadays has a lot of online slots to choose from. Gamblers love their simplicity, quick play, excitement, suitability even to absolute beginners, and a variety of different themes available.
Nowadays, one of the most popular slot games is Quick Hit Pro. If you want to learn more about it, keep on reading! You can also check our Quick Hit Pro Review: A Complete Review of One of The Best Slot Game Available.
What is Quick Hit Pro?
Quick Hit Pro is a video slot machine game powered by Bally Technologies with 5 reels and 40 paylines. It's a part of the Quick Hit franchise, and it has come out as the 4th instalment in the series.
Even though there are many slot games nowadays in basically any setting you can think of. You can still find numerous old-school-style games using symbols referring to traditional slot machines. Quick Hit Pro refers specifically to pachinko machines which are mechanical recreational arcade games or (more commonly) gambling devices popular in Japan.
How to Play Quick Hit Pro?
One of the main advantages of playing the best slot games online is the amazing convenience. Quick Hit Pro is easy to launch on basically any device - whether you use a computer or a mobile device with Android or iOS, you can easily start playing it in one of the trusted online casinos.
The interface of Quick Hit Pro is similar to other virtual casino games from the series. You can find all the basic controls under the reels, and they are as the following:
"i" button to open the reference section
Two rounded arrows to set an autoplay mode
The speaker button to adjust the sound volume
The spin button to start the game manually
"Per line" button to set the size of your bets
How to Win at Quick Hit Pro?
In order to get a prize, you need to hit a combination of 3-5 identical symbols along one active line. However, keep in mind that the first symbol of the paid sequence should land on the leftmost reel. You will always win money only from the most valuable sequences of identical symbols, and if you happen to hit a few winning sequences on different paylines in the same spin, all the winnings will be added up!
You can see the sum of all your prizes in the corresponding field. When you finish playing the slot game, they will be credited to your account straight away.
What Game Symbols Are There in These Online Slots?
As Quick Hit Pro refers to traditional slot machines, it uses classical symbols, such as cherries, bells, and poker cards from 9 to Ace. Importantly, similar to many other online slot games, Quick Hit Pro has some special symbols that can activate additional features, making the game more exciting and more beneficial to you. You can hit:
Scatter that can land anywhere on the reels. It isn't linked strictly to active lines, so you need to land 4 or more of them anywhere to get a win starting from x1 and ending with as much as x1500 of your bet's value.
Wild that can also appear at any reel. Its paid combinations are created in accordance with the standard rules. Interestingly, they can replace almost any unnecessary symbol (with the exception of special symbols) and help you to form winning combinations in this way.
Free Spins symbol that can be hit on the second, third, and fourth reel only. If you manage to land all three symbols at the same time, a bonus game will start.
What Are the Different Types of Slot Games on Quick Hit Pro?
Apart from the standard gameplay, there is a bonus round in Quick Hit Pro called Prochinko Free Spins (in reference to the already mentioned Japanese pachinko games). During this game, you get 15 spins paid by the online casino instead of you.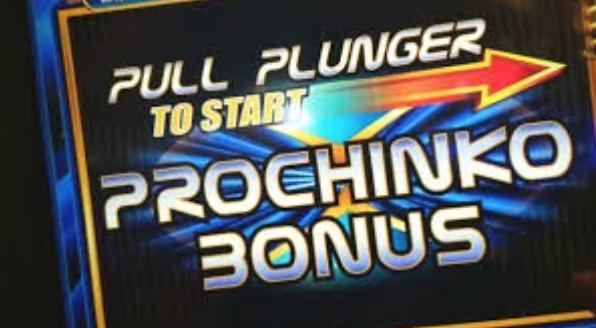 Prochinko Free Spins
In this game, you will see special symbols depicting pearls. Apart from that, there will be a counter informing you how many pearls have appeared in this bonus round. Each of them counts as a multiplier, ranging from x1 to x5, so they can significantly increase your winnings!
The Bottom Line
Whenever you feel like trying your luck and playing some online slots, it is certainly a good idea to give the Quick Hit games a shot. Quick Hit Pro and the rest of the series are classical slot machines, and they are very easy to learn as well as enjoyable to play.
Here you can find our Quick Hit slots review to find more details on the game series and where to play them. You will see how all the variants differ from each other and learn the answers to some frequently asked questions. We hope you will have a great time playing Quick Hit Pro or other games from this excellent series and win some extra cash!
Enjoy playing Quick Hit Slots games and feel free to check out our casino reviews here!
Guides Similar to this Topic