Within just a few short years, the online casino industry has become one of the largest web-based industries in the world today. Quite remarkable when one considers that the first online casino only launched in the late nineties. One of the main reasons for its success, besides the obvious gambling and need-to-win-huge-jackpots draw cards, is its seemingly innate ability to morph with each successive wave of new technology.
Mobile web technology is a prime example of how online casinos took the ball and ran with it. The introduction of HTML5 meant that online casinos could now offer virtually any aspect of their product to an ever-hungry mobile gambling market. However, with the demand for online casino gaming reaching its inevitable plateau after 2010, online casinos had to think outside the box and come up with a new angle to reel in a new generation of online gamblers.
The source of their inspiration?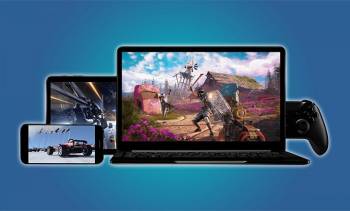 Innovative online casino operators did not have to look too far to find the inspiration that they needed. The online gaming (video gaming) industry is somewhat related as both use similar platforms to engage their users, both from a more traditional desktop point of view as well as the now infinitely more popular mobile platform.
The online gaming industry is positively massive and has been enjoying a steady incline for the past few years, particularly as more and more users engage in the booming eSports arena worldwide. However, despite a few obvious similarities between the two, it is still quite a leap to associate CS:GO or Dota 2 with blackjack or popular slot games like NetEnt's Starburst or Microgaming's Game of Thrones.
No matter how popular those games may be among casino gamers, expanding the party to include non-casino gamers as well as those that find casino gambling a tad intimidating, is a tough sell.
So how have online casinos found new inroads?
Despite online gambling and online gaming being two separate industries, some clever people have found a way to extract certain distinctive elements from gaming, and transplant them into the online casino format, creating a new and very exciting hybrid.
The process is simply called "Gamification" and it's proving to be hugely successful, not just in injecting new energy into established online gamblers, but also attracting those who would've never even considered online gambling before.
By adding various gaming elements and features, popular with many of today's biggest online gaming platforms, the standard online casino platform was able to expand dimensionally and essentially reinvent itself.
The key however, is that gamification-orientated online casinos still maintain their core appeal, providing a wide range of in-demand casino games including slots, table games (blackjack, roulette, poker, baccarat), video poker, progressive jackpots and other games. In most cases, gamification does not affect the games themselves, but rather how the games are applied as well as how players are able to derive a greater level of value from their overall experience at a gamification casino.
Essentials of Gamification Explained
While the term gamification has been in use for some time now, many in the online casino world are still unfamiliar with it. For some, it seems to be a needless distraction from what's really important – getting down with some high payout online slots or chasing that huge progressive jackpot.
However, once you understand how gamification principles and features are actually applied, you might change your mind as to how gamification casinos can benefit you in the long run.
By definition, gamification is the practice of applying gaming elements to various activities in order to enhance the overall experience as well as the outcome of the activity itself. In fact, you'll find gamification elements applied in a wide array of sectors, from business to education and of course, online casino gaming.
When it comes to casino gaming online, gamification is generally divided into two main areas:
Activities
Rewards or Prizes
Gamification Activities
Gamification activities when relating to online casinos or gamification casinos applies directly to the games or related activities directly linked to the games. For example, at Ikibu Casino as well as others like Kaboo Casino, players (members) are required to complete various missions and tasks related to the actual gaming content in order to progress, unlock new games, level up and so forth.
Other activities are based around social media elements which can include creating a unique user profile and avatar, socializing onsite with other players, liking the casino on mainstream social media platforms such as Twitter and Facebook, downloading and installing their mobile app and more.
Gamification Rewards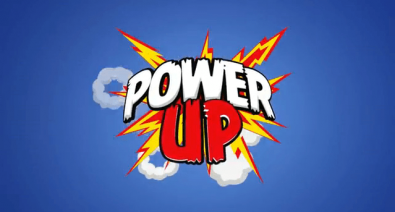 For many, the rewards side of gamification is what really draws them in since this is often more tangible and more valuable with regards actual gaming. Standard reward features used in gaming, including level ups, unlocking bonus coins, power ups, armour or weapons upgrades and so forth, are used to inject more intensity in casino games.
Of course, the elements are altered to suit the medium so, in the case of online casinos, you get free spins, comp points or loyalty points for completing various tasks, enhanced bonus offers for completing various levels or missions and many other rewards, based on the casino's objectives. It is also important to note that gamification casinos offer their rewards in an incremental system. In other words, players won't get the full reward handed to them right away, they'll have to earn its components, one stage or one task at a time.
Why Gamification Casinos Will Eventually Outrank Traditional Online Casinos
While gamification casinos are still at a relatively early stage in their evolution, you'll notice more and more of them popping up on the web. This is because gamification principles applied to the standard online casino model, actually works. In fact, for more and more online gamblers, gamification in casinos represents the best of both worlds –
Enjoying the best slots and casino games.
Enjoying all the benefits that come with plugging into the world of gamification.
The main goal of applying gamification to the standard online casino model is to ensure maximum player retention. This is achieved by enhancing the player experience through intensive and immersive interactions with the casino, and creating maximum loyalty through rewards, recognition, and value-added features.
As more and more online casino operators catch on the effectiveness of gamification, you'll certainly see more and more gamification casinos vying for your patronage. This is particularly true with online casinos launching this year, although we've seen plenty of older online casinos remodelling themselves on gamification principles too, with Casino Room providing the perfect example of the success that adopting gamification principles brings with it.
With so many things becoming free or as cheap as possible on the net, including music streaming services, movie streaming and even online gaming streaming, more and more end users are looking for much higher levels in value added experiences. In other words, even in the world of the online casino, providing a great casino game library and one or two bonus offers simply isn't going to cut it anymore. Some industry analysts have even gone so far as to predict the demise of online casinos that don't adopt gamification principles within the next few years.
Gamification's Future Seals the Deal
If you aren't already convinced about the future of online casinos, transformed through gamification, perhaps the following ideas about its possible direction might.
One of the biggest benefits of adopting gamification principles in an online casino is that the door to a more exciting, and far more rewarding future is opened. Implementing gamification elements such as leader boards, mission-based rewards, avatar-based narratives, unlocking higher and higher gaming levels and other elements paves the way for a more intensive gaming orientated future.
Virtual Reality, also known simply as 'VR' is already in wide-spread use within the gaming world. However, as far as gamification casinos are concerned, the addition of VR in casino games has many hardcore online gamblers virtually drooling. The technology driving VR is already available and the beauty of gamification casinos is that they are already perfectly positioned to seamlessly implement these new additions. Imagine playing live casino games using Virtual Reality goggles? Or being able to play a myriad of top online slots within a virtual lobby? That would be the ultimate expression of realism within virtual or online technology.
The main point behind gamification of online casinos is that it opens them up to all sorts of new possibilities. For example, online casinos such as the aforementioned Ikibu Casino, as well as others such as Energy Casino use their own special brand of in-house currencies (seed for the former, and energy points for the latter). When one considers the impact that virtually-based cryptocurrencies have had on the world, a future where each gamification casino controls its own currency within its own virtual realm seems a very likely one indeed.
Ultimately, every casino trend does seem to point towards gamification casino becoming the norm rather than the exception in the very near future. Which begs the question, if you haven't tried a gamification-based online casino or two already, what's stopping you?