How Can You Find The Best Odds At Video Poker?
Regular video poker players are well versed with numbers 7/5, 6/5, 9/6, and so on and of course what they mean. For the uninitiated, these are references to video poker machines. But, for those of you who want to understand the detailed meaning of these numbers, simply read on! It will help you to find the best odds at video poker.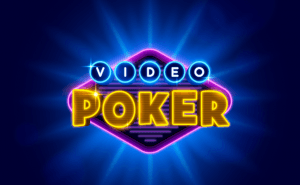 When you play the game on a slot machine and put in your money, you aren't aware of what you are up against or your odds of winning in terms of the house advantage. While you may have an idea on the concept based on your experiences, regulations, you can never get a clear idea without access to the 'PAR sheet' of the machine. However, video poker is a different story altogether.
When you play video poker, you need to determine the optimal strategy to play each hand and understand the long term returns. These can be determined by the payouts that are posted on the glass. Whether you are a skilled player or not, you need to wisely choose the games that provide the highest returns.
All you need to is to have a look at the columns of payouts that are associated with betting a coin. Here, you should note the figures that correspond to a flush and a full house.
Pay attention to the column of payouts associated with betting a single coin and make a mental note of the numbers that correspond to a full house and a flush. The royal flush level is very important in this case, while the flush and full house are important numbers that separate a particular schedule from another. This is common across games like Poker, Black Jack, Bonus Poker Deluxe, Bonus Poker, Double Double Bonus and Triple Double Bonus. However, this rule is partially applicable to Double Bonus.
In case of every single pip reduction like a 9 to an 8 or a 6 to a 5, the player loses 1% back to the online casino. This share might vary according to the game. When you realise your lookout, start assessing the games at the areas you play. In case you play 7/5 Double at casinos and find an 8/5 or 9/5 in other places, you need to re-evaluate the area where you are taking your patronage. Promotions that are beyond the base return percentage also account for the differences. However, other factors remaining constant, the best deal can be achieved when you opt for the pay-schedule with the highest return.