Sweden gets new unicorn in LeoVegas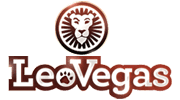 Sweden has a new tech unicorn in LeoVegas as the mobile gaming group has got the status of a valuation exceeding USD 1 billion. GP Bullhound, the noted investment banking firm has been with LeoVegas from the beginning- as an advisor and investor. LeoVegas was set up in 2011 by Robin Ramm-Ericson and Gustaf Hagman.
Since the early stage, operations were marked by strong growth and award-winning innovation. Sweden, along with Germany and the UK has produced several of 57 tech unicorns of Europe and examples include Spotify and Avito. In only 5 years, LeoVegas has managed to establish itself as a top e-gaming entity in Europe.
GP Bullhound's managing partner Per Roman said the billion-dollar valuation of LeoVegas is mostly owing to its two dedicated founders as well as their understanding of the mobile gaming sector. GP Bullhound had been with the company since 2012 as one of the early investors.
LeoVegas co-founders quoted on the development that it has been an exciting journey for the company and this achievement further consolidates its position in the industry. They also said the future looks more exciting as the company is going to focus on cutting edge technical solutions like machine learning and AI. LeoVegas was setup with the belief that mobile devices will have a solid impact on the future of the entertainment world. They also attributed the success to great efforts put in by the company employees. The company thanked partners like GP Bullhound for having faith in its efforts since the inception stage.