Although table and card games remain the bread and butter of brick-and-mortar casinos, it is slot machines that are the hottest thing in terms of online gambling. They haven't become the ultimate cash cow of the e-gaming industry without reason. These games have taken everything players loved about the physical machines and have converted the experience into a format that can be enjoyed from anywhere, without the need to actually pay a visit to a brick-and-mortar establishment. The core experience of online slots is identical to what you'd get from a physical machine, with the only exception being that you don't even need to leave your house to play them!
Thanks to the rapid rise of online casinos, digital payment methods, and the continuous improvement of cloud services, many gamblers have completely foregone their visits to physical establishments in favor of online casinos. Who can blame them? After all, they provide them with the same chance to win real money without all the hassle and risk associated with going out to a casino.
Nowadays, there are hundreds, if not thousands, of online slot machines you can sink your teeth into right away. Some of them are better than others, but all of them are based around the same premise: spin the reels and see if you can win a fortune! With some of these games presenting players with the opportunity to win mind-boggling amounts of money, it should come as no surprise that many of them have begun researching the best practices and methods of "gaming the system" to increase their chances of winning more frequently.
As a new player, it might be quite difficult to understand all of the intricacies that go into most slot machines available online, not to mention finding a sure-fire way to keep striking that winning combination. Is such a bulletproof strategy even possible? In this article, we'll explore all of the best slot game practices and try to answer the age-old question: how to win at slots?
Online Slot Games: A Brief Introduction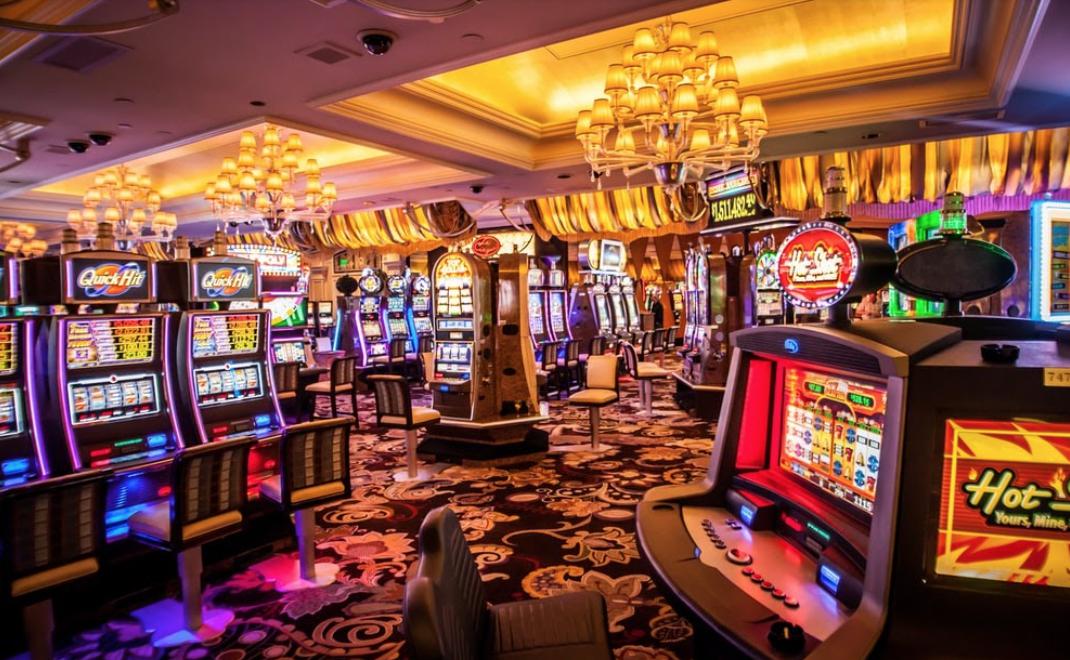 Online slot machines were originally inspired by the traditional slot machines one can find at any brick-and-mortar casino in their vicinity. In the early 20th century, they were commonly referred to as "one-armed bandits", due to their uncomplicated structure: an arm meant to be pulled after inserting a coin (or a casino chip), and three reels that spun upon pulling the said arm. That's all there was to it.
With the rapid development of computers and information technology in the latter half of the 20th century, one-armed bandits have begun being steadily replaced by digitalized slot machines. Simply put, they were large computers with the capacity to recreate the traditional experience with a press of a button. Unsurprisingly, game creators started coming up with new gameplay and bonus mechanics to make the experience more immersive and enjoyable for the average gambler. Thanks to the power of computerized slot machines, they could now implement additional reels, extra symbols, and even bonus rounds that were completely different from the core gameplay! In a few years since their introduction, digital slot machines became all the rage, and it wasn't uncommon to see players spending hours in front of these machines, captivated by the multitude of options at their disposal.
This brings us to the 21st century and the rise of online casinos. Equipped with devices with the power of thousands of individual slot machines put together, gamblers can now simply reach into their pockets and get immersed in online slots within minutes, if not seconds! Playing slots online is now more common than playing them offline at a physical casino, and why wouldn't it be? With access to hundreds of games created by experienced developers, winning money online has become more accessible than ever!
Main Features and Components of Online Slots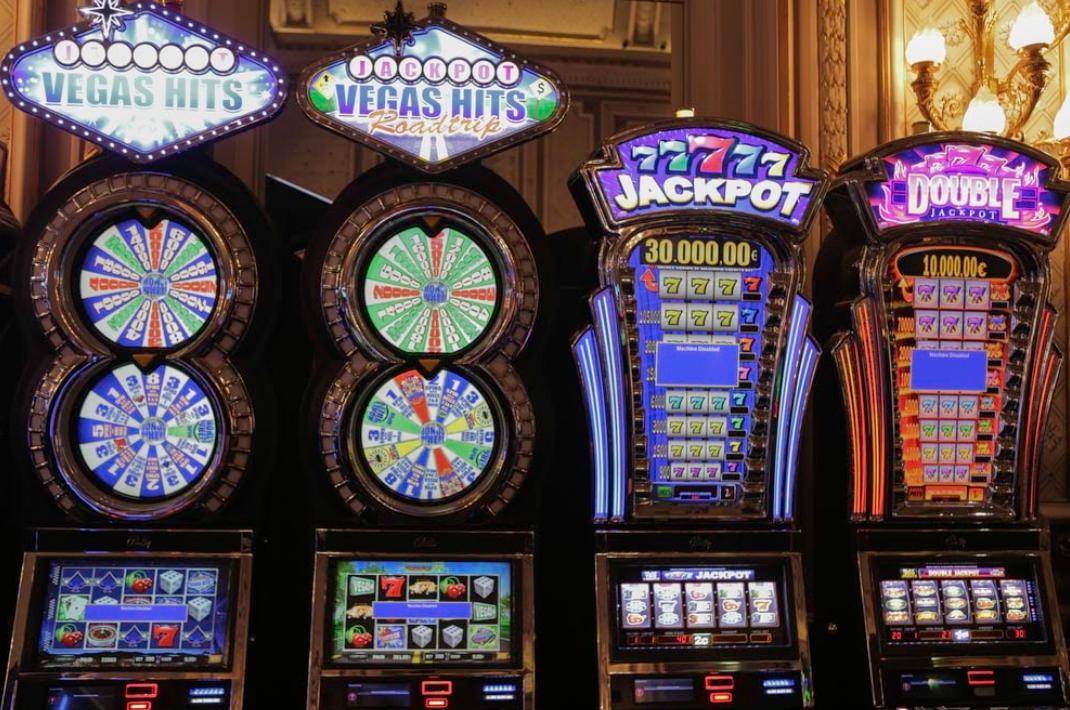 Before getting to the best practices meant to increase your chance of winning, you need to familiarize yourself with the core mechanics and the main features of online slots available online. Thankfully, despite their overwhelming presence on the market, the vast majority of slot machines are played in a similar manner, so grasping the basics shouldn't be too hard, even for a complete rookie.
Reels
Reels are the key component of any slot game. You put them in motion by pressing the spin button. Most of the popular slots nowadays are five-reel titles, but three-reel games inspired by the original one-armed bandit are also frequently enjoyed by players who value a more simplistic experience. Five-reel games usually have more bonus features and additional rounds that can increase your chances of winning, although some three-reel titles also include additional options.
RTP (Return-to-Player)
The return-to-player ratio, or RTP, as it is commonly referred to, determines the house edge in online slots. Simply put, it is the percentage that tells players how much of the money they've invested in their slot is bound to return to them after playing for long enough. For example, if you're playing a slot with a 90% RTP, it means that for every 10 dollars you put in, $9 will get back to you at one point or another. The RTP is helpful in determining how much money you stand to lose when playing a slot, therefore allowing you to set a reasonable budget for your gambling time.
Symbols
There is a wide variety of symbols present in most slot machines, and they can be classified into four main categories: standard, bonus, scatter, and wild. Below, you can find a brief description of each one of these categories:
Standard: These are the symbols you'll be seeing the most. They vary from game to game, but the most popular images chosen by developers are card symbols (9,10, J, Q, K, A) or fruits, such as cherries, grapes, or lemons. Once enough of them fall along the payline, you win!
Bonus: The bonus symbols can trigger bonus rounds and win multipliers, but only if they fall along specific lines, decided by each individual game's rules.
Scatter: The Scatter is a very rare symbol in most slots, but it's also the most rewarding one. Regardless of where it falls on the reels, it can award you with a payout, trigger a bonus round or multiply your winnings!
Wild: These can also differ from game to game, but most developers use the Wild symbols as a replacement for the standard ones in order to complete a winning combination.
Volatility
Unlike RTP, volatility is a measure used to describe the "riskiness" of each individual slot machine. While the return-to-player ratio can help you determine a game's payback percentage, knowing a slot's volatility will let you figure out whether or not any given title suits your appetite for risk. There are three levels of volatility when it comes to slots: high, medium, and low.
High volatility slots will pay out very rarely, but when they do, you can expect your winnings to be quite big. You'll need to be able to afford to lose a fair bit of money when playing these games, but if you stick at it for long enough, you may just end up winning a fortune!
Medium volatility slots are the most common ones, as they strike a fine balance between being profitable for the publishers, as well as don't leave the players hanging for too long without winning any money.
Low volatility games are ones where your odds of winning are very high, and you're likely to see frequent payouts, but they may not be as lucrative as in some of the high volatility titles. They're usually recommended to new players so that they can grasp the basics of playing slot machines.
The Best Practices for Playing Slot Machines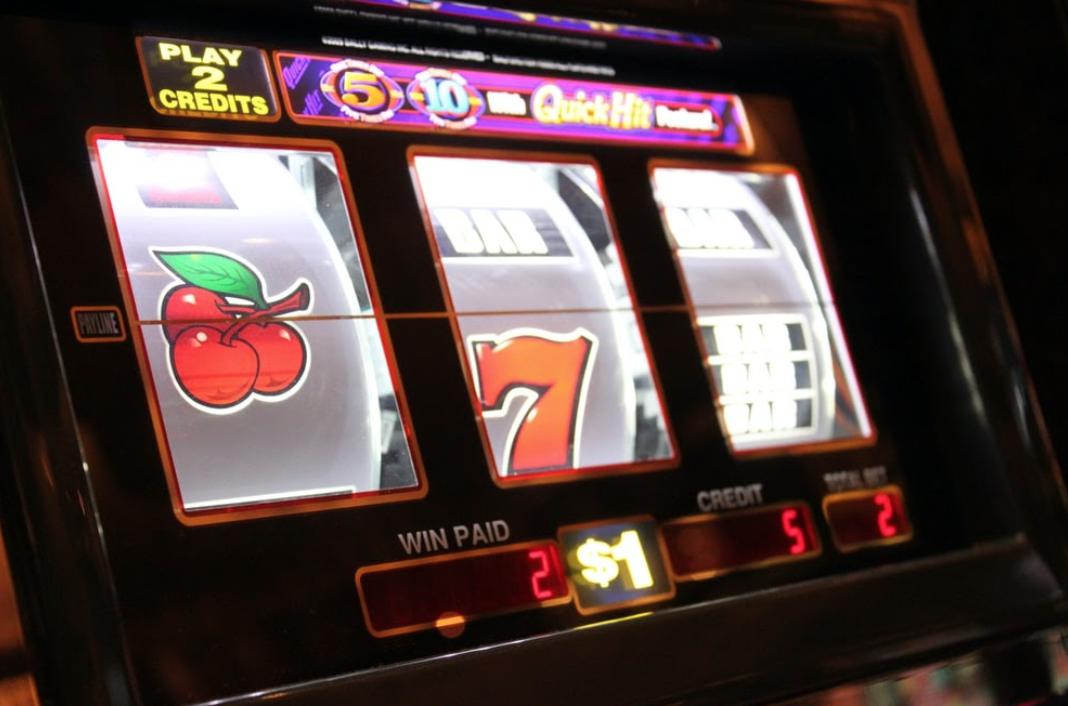 Now that you're aware of the basics of how slot machines work and what their main components usually are, we can move on to some of the best practices and strategies you can utilize to become a better slot player. However, if you're looking for a magical method that will make you hit the jackpot every time you play, we'll have to disappoint you: nothing like that exists. Slots are based around random number generators, and as such, they can't be "gamed" (well, unless you're willing to hack the casino's website). You can, however, use some of the tips we've outlined below to lower the risk and make sure that your payouts are more frequent.
Play Low Volatility Games
As we've already mentioned, low volatility games are slot machines that pay out much more frequently than their medium-to-high volatility counterparts. This means that if you take your time with these slots and keep winning small amounts while playing them, you can make your experience much more profitable than if you were to devote more of your time to slots with higher volatility.
Know How Much You Can Lose
Setting a strict budget and sticking to it is paradoxically one of the best ways to ensure that your gambling experience is a pleasant and profitable one. You can't avoid losing money when playing online slots. It's simply impossible. Otherwise, casino sites wouldn't be able to make any money. Setting a weekly or monthly budget and not exceeding it when it comes to depositing will help you keep your losses in check and allow you to truly appreciate your winnings.
Make Use of Bonus Rounds
In most online slot games, bonus rounds aren't mandatory, and players can simply opt out of playing them. Many do so, as they consider them to be tricky mechanics designed to get them to forego their winnings. Don't make that mistake. Bonus rounds are a great way to gain some extra free spins and increase the potential jackpot. While you might not gain a lot of real money playing them, including them in your slots strategy will help you win big in the long run.
Play at Legitimate Casinos
Always check the legitimacy of the casino you play at. This is a non-negotiable point. New players get discouraged from having fun with slot machine games because of shady casinos robbing them blind way to often. Check reputable sources for lists of the best websites and find an online casino that suits you best.
Look Out For Slot Clubs
Many e-gaming websites give their players an option to become part of a game-specific club that allows them to gain additional benefits and take advantage of the many member benefits. If you play slot machines often and are looking to get more free spins and play with the best odds, join a slot club as soon as possible!
Don't Rush It
Online gambling can be fun, but you also need to be aware that many of these games prey on some of our basic instincts. If you play slots in search of instant gratification, you're falling right into that trap. You need to be aware of the fact that you can only win big if you put in the time. Winning at slots is a lot easier if you keep at them. In fact, most developers and online casino sites make their money thanks to players who give up on a game too quickly.
Play Simple Slot Machines
It may seem like playing overly simplistic slots is a way to rob yourself of the chances to win a lot more money, but just as playing slow and steady can yield the best results, so, too, can playing simple slot games help you win more money in the long run. With less eye candy and fewer reels, the odds can become more beneficial for the player, which is exactly what you need if you want to win at slot machines on a regular basis.
Get the Best Online Casino and Slot Machine News at A2Z Casinos
Gambling is mostly about luck, but staying informed about the latest developments in the e-gaming industry can help you strike those winning combinations more frequently, as well. Add A2Z Casinos to your bookmark tab if you want to stay updated on all of the casino news, new slot releases, and reliable news all year round!
Guides Similar to this Topic