While casinos are known for their extravagance, lavishness and thrilling atmosphere, there have been reports of ghostly sightings in many of these establishments around the world, particularly in Las Vegas. The logic behind these sightings remains a mystery, although many of these apparitions are linked to tragic stories, strange events and peculiar people from the gambling scene in the past. It is said that these past characters now haunt modern-day players at the same casinos they frequented in the past, before tragedy struck. Let's look at some of the most haunted casinos in Las Vegas and delve into some of its dark and eerie history.
Ghostly Gambling
There are been several well-documented cases of ghostly happening at some of the most famous Las Vegas casinos as well as gambling venues around the world. It seems that even in death, some people can't resist the allure of a casino floor at their favourite establishment. In Sin City alone, there have been many stories of ghostly goings-on at some of the most renowned casinos. In fact, Las Vegas has used its reputation for haunted casinos to its advantage, with many professional tours on offer to check out the city's most haunted spots, including hotels, parks, wedding chapels and casinos.
Bally's Resort and Casino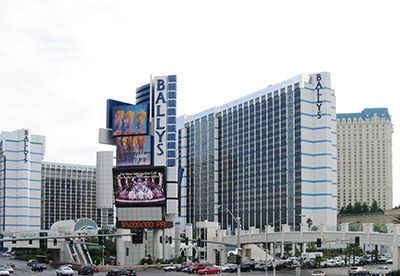 The curse of the haunted Bally's Resort and Casino started way back on 21 November 1980. On that fateful day, back when the site of Bally's Resort and Casino was occupied by the former MGM Grand, a deadly fire caused by some faulty wiring broke out. As smoke and flames engulfed the entire building, desperate hotel guests starting jumping out the windows once they realised that firefighters would not be able to rescue them in time. While hundreds of guests were injured in the blaze, 87 people died that day.
The MGM was rebuilt within nine months of the fire and sold to the Bally Entertainment Corporation in 1985. But since that tragic day, it is said that the spirits of the deceased now haunt the higher floors of the casino's North Tower as well as in the stairwells, where many people actually died while trying to escape. Many guests have also claimed that the restrooms are haunted as well, with instances of flickering lights and toilets flushing by themselves. One blackjack dealer recounted a time when he saw a few players at a table staring at him strangely across a crowded casino floor. When he looked up again, the group had completely vanished, as if into thin air.
Flamingo Casino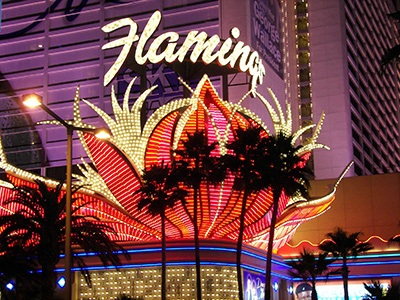 Another casino that is well-documented as being haunted is Flamingo Casino, also in Las Vegas. The casino is something of an icon in the city, forever associated with Bugsy Siegel, the mobster who helped raise the city to become the entertainment capital it is today. In 1974, Siegel was gunned down and, according to various sources; his ghostly figure can be found roaming the Flamingo Hotel. In fact, many employees and guests have reported to seeing Siegel in the Presidential Suite or sitting at the pool late at night. One cleaning lady even quit her job after experiencing his ghostly apparition during one of her shifts.
Tropicana Hotel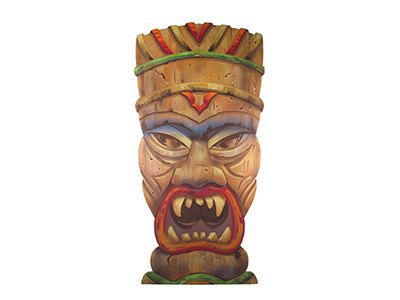 It is said that the Tropicana Hotel is haunted by a cursed Tiki mask. The Tropicana has been the setting for numerous reported paranormal events, all stemming from a Tiki mask. A few years ago, a large wooden Tiki mask adorned the entrance of the resort, although it is said that this mystic relic contained a trapped spirit that causes a purple rash on anyone who touched it. Even more peculiar is the fact that some photos of visitors posing in front of the mask contain a purple haze around the mask and blurring the image. Due to all these strange reports, hotel management decided to completely remove the mask, although this move just stirred up the rumours even more.
Luxor Las Vegas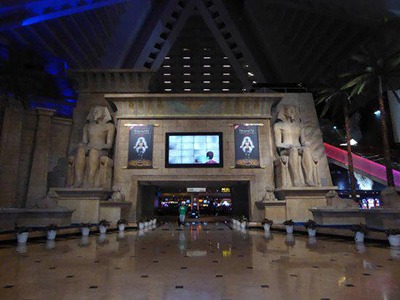 The ever-popular Luxor Casino is a building steeped in ancient history, providing the perfect setting for some paranormal activity. There have been quite a few extraordinary and unexplained incidents at the Luxor Hotel that prompted many rumours that the hotel and casino are haunted by supernatural forces. The most notable incident was during construction work in 1993, when many workers suffered a series of freak accidents. One construction worker was even murdered by one of his colleagues. The hotel also saw some guests commit suicide by jumping off the balconies, while a 2006 car bomb killed a man in the casino's garage. While many of these incidents can be put down to coincidence, many believe that the casino and its cursed are ultimately cursed.
Circus-Circus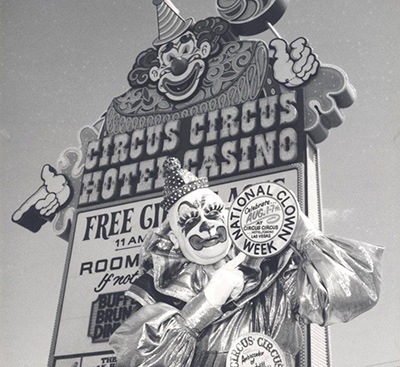 Another iconic Las Vegas casino, Circus-Circus has a shady history of crime-related activities. What's more, there is something inherently creepy about the circus theme as well as the unsavoury past of casino builder Jay Sarno. Back when construction of the casino ended, money was tight and profits were low. Sarno was so desperate that he turned to the mafia for a massive $23 million loan, although things went from bad to worse, he was charged with tax fraud and his connections to the mafia. Sarno was forced to sell the casino, where it went through numerous renovations to become the popular venue it is today. That said, there have been numerous reports of ghostly activity in various rooms throughout the hotel, specifically number 123, 203 and 230. Guests have reported hearing screams, whispers begging for help and even the words 'Help Me' on bathroom mirrors. Scary indeed!
Conclusion
With so many reports, it is difficult not to wonder if some of these casinos are actually haunted by the spirits of past gamblers and owners. Some superstitious folk even believe that dead gamblers roam the casino floors, watching over their favourite live games and even offering fellow players a helping hand. While there is of course no proof to back up any of these wild theories, it is definitely an interesting and exciting thought, albeit quite hair-raising.