It is no secret that playing slot games is fun - but winning them is even better! However, it is not as easy as some might think. In order to do that, you need to know the game well, and have a strategy that you will follow when playing - this might differ depending on what game you're playing. In this article, we will focus on Quick Hit Las Vegas. We will go through how to play the Quick Hit Vegas slot machine, as well as some tips and tricks that might help you win when playing this casino game.
What Is Quick Hit Las Vegas?
Quick Hit Las Vegas is a part of Bally Technologies' Quick Hit franchise, which is available in both online and brick-and-mortar casinos.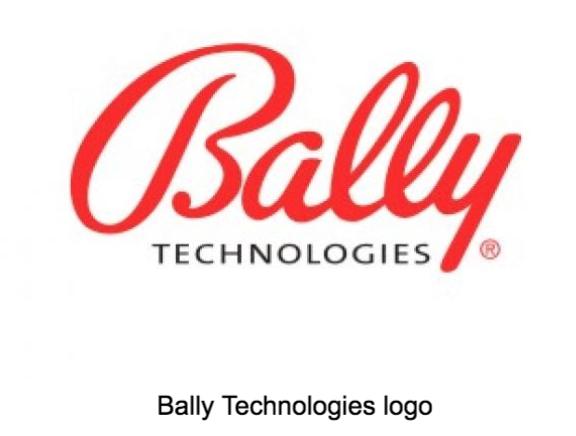 This casino game features 5 reels, 3 rows and 30 paylines. The maximum stake is quite attractive, as a slot machine player can win up to 2000x their stake. As the name might suggest, the inspiration behind the aesthetic of Quick Hit Vegas was the Sin City itself. The symbols are simply things that might come to mind when thinking about it - casino chips, palm trees, dice, and so on. Additionally, as with most Quick Hit slot games, there are also various bonus symbols, including the Wild Symbol, Free Games Symbol and Quick Hit Symbol.
How to Play the Game
The first thing that you need to do when playing Quick Hit Las Vegas is to decide how much you want to bet, and how many paylines you want to be active during the spin (keep in mind that the more paylines you choose, the higher bet you'll have to place). Once you do that, you can start spinning - and that's pretty much it.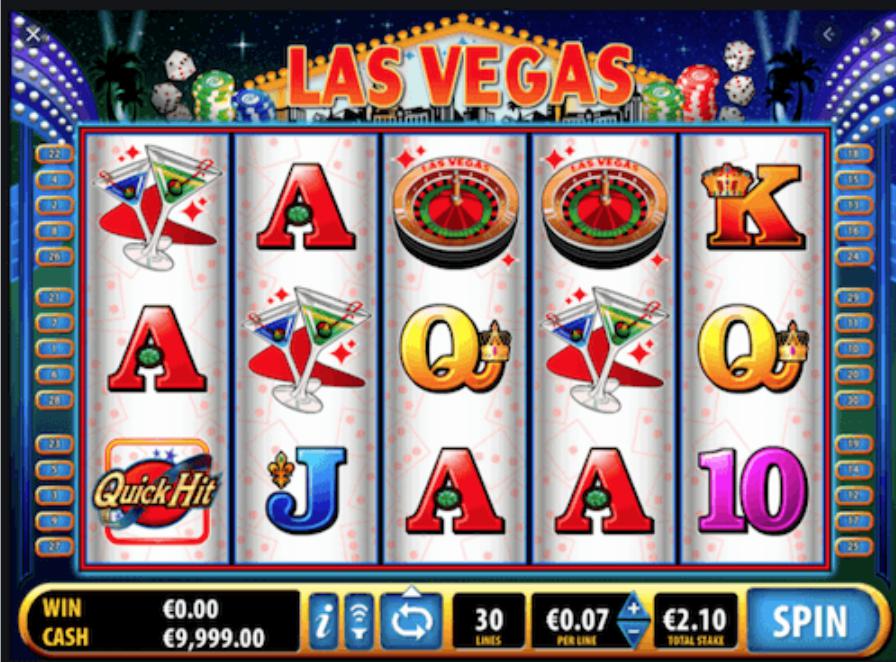 While spinning, you might trigger some of the bonus features, such as the Free Spins feature. In this case, your screen will fill out with 20 tiles, which you have to click until you get three matching ones. Once you land them, you will be rewarded with free spins (anywhere between 7 and 25). Some of the tiles hide Wild symbols, which can either add 10 free spins or a 2x multiplier.
Now that you know how to play slots, let's move on to what you probably came here for, and that is how to win on slot machines.
Quick Hit Las Vegas Slots - Tips and Tricks on How to Win
When it comes to slots tips and tricks on how to win, the truth is that a lot depends on the particular slot game you are playing. Here are some tips for playing slot machines that might be useful when engaging in Quick Hit Las Vegas:
Activate as many paylines as you can. Even though you might think 'I don't need all 30 paylines to be active, I can easily win with 10.', the truth is that the more paylines you activate, the higher are your chances of winning. Especially since by not playing with all of them you are risking that the winning combination will fall on non-active paylines, and you won't receive anything from it.
Take advantage of bonus features. Bonus features are there not only to make the game more enjoyable but also to help you win additional money.
Start with demos. Quick Hit Las Vegas is very similar to other slot games out there, which is why if you are a beginner that is not yet so sure in their ability to play well, you should start with free demos to get the hang of the game and the general rules when it comes to playing slots.
Don't go over your budget. It's understandable that the idea of winning a sum that can change your life is very tempting - however, you have to remember that real money slots should be used as entertainment and not as a means to earn a living. Before you start playing, establish a budget.
Don't go all in. Although you might be tempted to place the highest bet possible, the truth is that in most cases it is not worth it. Instead, try placing smaller bets - while the winnings might not be as impressive, they will be more consistent.
Quick Hit Las Vegas Slot Machines Strategies and Useful Tips
It is no secret that playing online slots is fun - after all, there's a reason why they haven't stopped being popular for years now, and continue to be one of the most played casino games. However, as we already said, winning them can bring one even more joy.
In order to do that though, it's important to have a good Quick Hit Vegas strategy. The only problem is that different people might consider different things as good strategies, which is why we are not going to be diving into that - however, we're sure that if you search for slots strategy guide online, you'll find plenty to try out.
To find out more you can always read our review of Quick Hit Las Vegas here!
Meanwhile, be sure to check out our casino reviews here! Who knows, maybe you will find one that'll become your new favorite?
Guides Similar to this Topic