Realistic Games, the well-known casino content developer, has released a new game, Bank of the Nile. This slot game will take players on a treasure hunt through the tombs in Egypt.
Bank of the Nile is a slot video game that features five reels and twenty pay lines. The game is available on Microgaming's platform, and it comes with Flaming Wilds that are randomly activated in the base game. In addition to the Flaming Wilds, the game also features pick-me style Tomb Bonus Round to increase the winning potential.
In the bonus rounds, the player begins at one of the six Egyptian tombs and has to choose from eight artifacts, which may contain a prize or a scorpion. A player needs to select an artifact until all the prizes are uncovered, or the player encounters a scorpion. Once the player discovers all the prizes or encounters a scorpion, the game proceeds to the next tomb.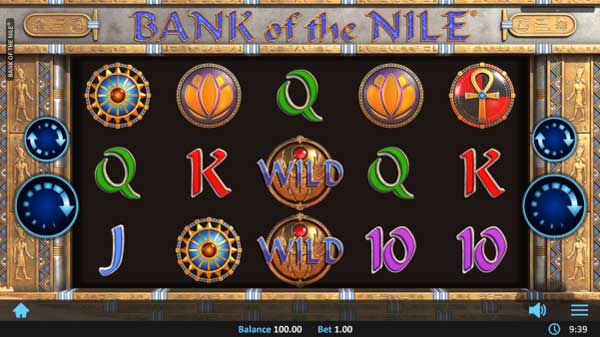 In the sixth and the final tomb, the player can find a final reward. In case the player didn't receive any prize in previous tombs, he or she gets a jackpot tomb where a bumper prize can be found hidden amongst the six caskets.
The customers of Microgaming have been given exclusive access to Bank of the Nile until 30th July. From 1st August, the game will also be available on Realistic's entire distribution network.
The commercial director at Realistic Games, Robert Lee, said, "Bank of the Nile offers an engaging bonus round for the players. We are thrilled to further boost our exclusivity deal with Microgaming by offering its customers first access to this Egyptian-themed title before the network launch."
"The game's bonus round is designed to ramp up the excitement factor and provide players with a twist on a classic theme that has proven appeal among varied audiences," he added.