Iconic horror rock ban Lordi lends its grim visages and terrifying tunes to a brand new Play'n GO online slot, Lordi Reel Monsters, an experience that just might rock your socks off.
The Finnish heavy-metal band rose to fame at the Eurovision 2006 contest, unleashing their hit Hard Rock Hallelujah single on the world. Their outlandish costumes and heavy riffs are the perfect accompaniment to a fast-paced slot experience with amazing rewards.
Frightful Features
This monstrous 7x7 reel title integrates a cluster pays mechanic where winning symbols fill up the Monster Charger that generates random modifiers. If you land 15 or more winning symbols in a spin, a grisly band member comes forward to reward you with a powerful boost, including extra wilds, symbol upgrades, and symbol destruction.
Build-up 40 Monster charges to activate a single free spin where you take your pick from two of Lordi's new songs, "Better Hate Than Never" and "Reel Monster". The latter title was composed exclusively for Play'n GO.
The game's visuals are rendered in a bold comic book style with the reels set against a creepy graveyard background as Mr Lordi, the lead singer, stands menacingly beside them. Join him in his reign of terror and you could claim wins worth up to 4000x your stake.
The Head of Games at Play'n GO, Charlotte Miliziano commented on the new release, saying,
"Our ever-growing portfolio of Music IP titles is beyond compare. We get to explore different genres and sub-genres which cements our versatility and diversity within in the industry further. We place a lot of focus on our characters and their stories in our games and each member of Lordi lend themselves to the game's narrative. The fact that each member already has a backstory was a bonus."
"Players come to us to be entertained, and they'll get more than they bargained for with Lordi Reel Monsters," she concluded.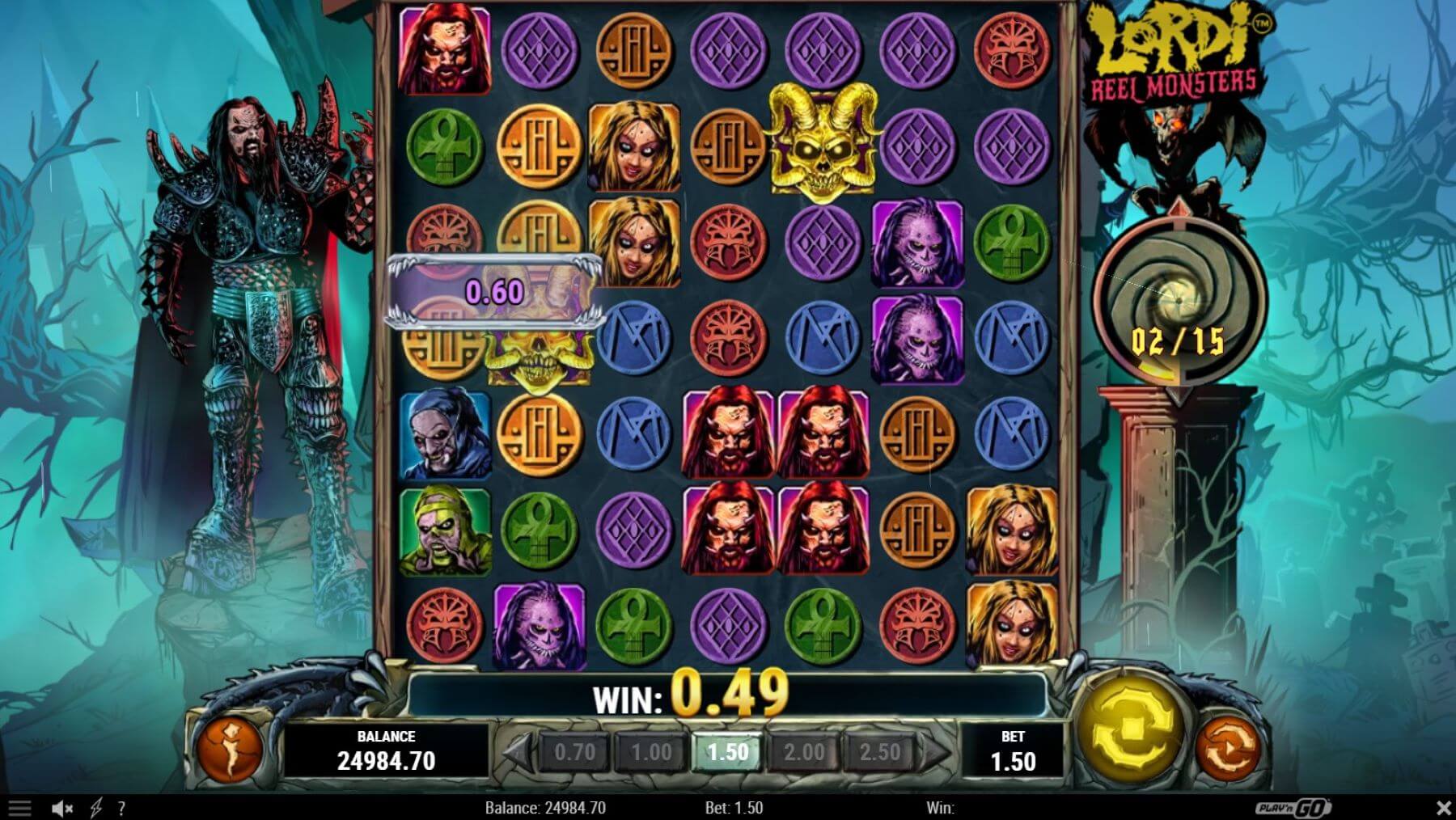 Guides and Feature Articles Similar to this Topic