Slots have come a long way since their humble beginnings in the late 1890s. What started as a three-reel machine with a lever and with bubble gums as a payout is now the most popular form of gambling activity among casino players.
But while slot machines have always been gamblers' favorites, it's the growth of online casinos that have allowed slot games to become the phenomenon they are today. And as the technology behind gambling software continues to evolve, players can enjoy more advanced slots with multiple paylines, bonus features, and eye-catching graphics.
Why all the buzz, though? After all, there are many other casino games you can play. Moreover, games that might seem more entertaining than spinning the reels and hoping for the best. Well, there's much more to slots than that. And if you still have some doubts, this article will prove to you why online slots deserve all the attention.
What Is a Slot Machine and How Does It Work?
Considering there are numerous slot games available, all utilizing unique software, the gameplay will differ depending on the game. In essence, however, the logic behind an online or land-based slot machine remains the same. A player places a bet, spins the reels, and wins when they land a winning combination.
To get the whole picture, though, you need to understand how a standard online slot machine works. First, let's go through the basic mechanics of a slot machine:
Reels
Reels are the most important element of any slot machine. Their number depends on the game, as some slots come with three reels, while others with seven or nine. On reels, you can see symbols, which grant you a win when aligned in a winning combination after you spin them.
Paylines
Paylines are the various combinations of symbols that award payouts. In most slot games, paylines are rows going across the reels from left to right, where payouts start from two or three aligned symbols. However, you can find multi-payline slots with paylines scattered all over the reels, going vertically or diagonally. The number of paylines can also differ, starting from one or two, and going all the way up to 50 or even a few hundred.
Symbols
Each reel comes with a symbol, and those symbols need to align in specific combinations across paylines to award payouts. Now, as for the images themselves, they are usually connected with the theme of the particular slot game. For example, the Christmas-themed slot will have snowflakes, Santas, or Christmas trees as symbols. The one that was inspired by ancient Greece will have pillars, vases, or Greek letters. You get the idea.
Additionally, most online slots you can play today also come with extra symbols besides standard ones. Those symbols have specified properties, helping players and making gameplay more interesting. Those symbols include free spins, wilds, scatters, and bonus symbols, triggering different in-game features, such as bonus rounds or free spins.
Random Number Generator (RNG)
Random number generator, RNG for short, is software used in all online casino games to create randomness, ensuring gameplay is fair and not rigged. Like in the case of traditional slot machines, every spin is a separate event that triggers an entirely random outcome.
Different Types of Online Slots You Can Find In the Market
As mentioned, there are numerous types of online slot games you can play at a casino site. Generally speaking, we can distinguish four main types of slots available in the market - classic three or five-reel slots, progressive slot games, video slots, and mega spin slots. More on them below:
3-Reel and 5-Reel Slots
The most classic version of slots you can find online, three or five-reel slot games are the easiest to play, meaning they're perfect for new players. 3-reel games come with up to five paylines and tend to have smaller payouts. 5-reel slots, on the other hand, offer more paylines, creating more opportunities for players to score higher payouts.
Progressive Jackpots
Progressive slots offer an enormous potential win. That's because several players are contributing to the jackpot. Every time someone playing the game spins the reels, they add more money to the pool. The jackpot rises until somebody wins and then resets itself. The most famous progressive slots include Mega Moolah, Major Millions, or Treasure Nile.
Video Slots
Video slots are probably the most played online slot games. They offer multiple paylines, bonus rounds, free spins, wild symbols, etc. They are also more graphically advanced, providing players with a much more immersive experience.
Mega Spin Slots
Mega spin slots allow players to play several games simultaneously (usually between three and nine), providing them with an opportunity to win multiple payouts. In most cases, mega spin slots vary between three and five-reel slots, meaning you can have up to 45 reels spinning at the same time.
How to Play Online Slots for The First Time
Playing slots is not rocket science. As discussed, they are the easiest casino games available. To play a slot machine, all you need to do is place a bet and press the play button to spin the reels. Once the symbols align in one of the winning combinations, you win. It's as simple as that.
However, when playing for the first time, there are several things you should consider:
Pick the right casino: First things first, you need to choose a safe and trustworthy casino. For this, study our guides. It will make the whole process much more straightforward.
Choose your slot game: To pick the right slot game, study its RTP (return to player). The higher the RTP, the less money you'll lose. You should also consider variance. Lower variance means more frequent but lower wins, whereas higher variance indicates less frequent but higher wins. Simply put, games with high variance are riskier.
Study the rules and payout table: Before you place your first bet, you should understand the rules and mechanics of the slot you want to play. Check whether it comes with specific wagering requirements, how to trigger bonuses, and study the paytable to see how paylines work. You can play a demo version of the game first to figure everything out for free before playing for real money.
Take advantage of bonuses: Online casinos offer their players lots of great bonuses like free spins, which can come in handy, giving you an edge when spinning the reels.
Manage your bankroll: When playing online slot games, make sure to set yourself a budget limit. This, combined with studying wagering requirements, will help you manage your bankroll more efficiently, ensuring you don't lose all your money and gamble more responsibly.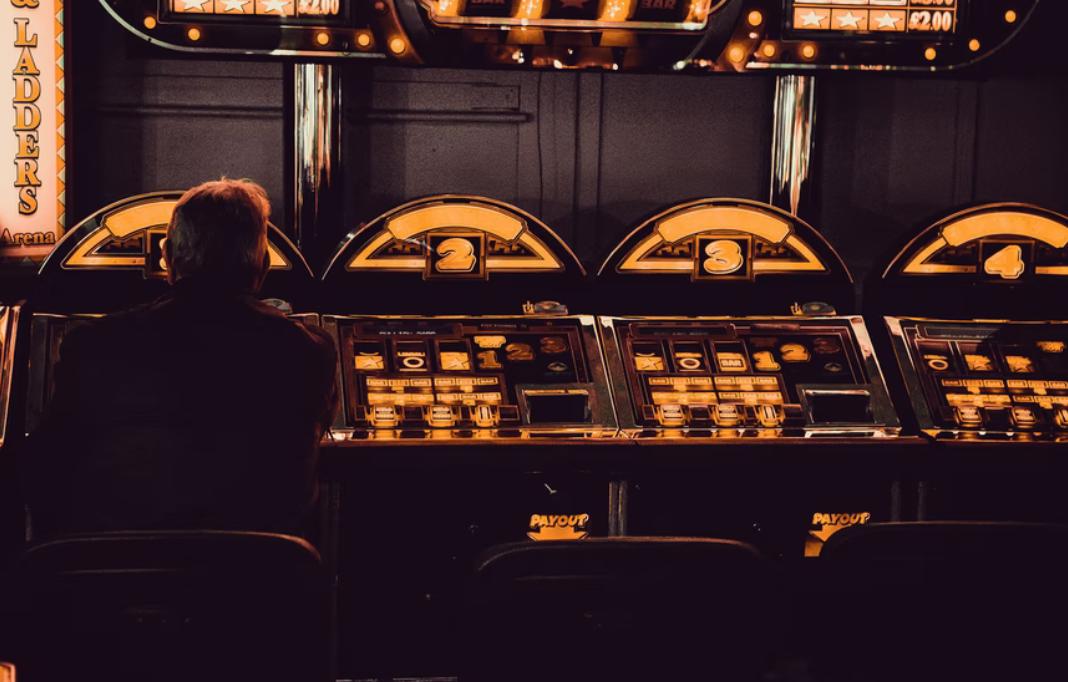 What's the Fuss About Online Slots Then?
Now that you see how complex slots can be, can you see why there's all the buzz about them? Online slots are just fun to play. And despite being very straightforward, they are really exciting. In fact, that ease of play is one of their most significant advantages, as practically any casino player can enjoy them without spending hours understanding the rules and mechanics behind the game.
The next thing that makes online slots so popular is their massive variety. Every online casino offers hundreds of slot games to their players, all coming with different types, features, and themes. With such an abundance of games, everybody can find something for themselves and won't get bored after hours of gameplay.
Another advantage of online slots, and perhaps the most essential one, is their availability. When playing at an online casino, you can enjoy your favorite games from the comfort of your house. Moreover, when playing on your mobile device, you can do so whenever and wherever you are!
Long story short, online slots deserve all the buzz about them. They are straightforward to play, convenient, offer exciting gameplay, come with awesome rewards, flexible wagering requirements, and many more.
To find the best slots, make sure you read our guide. At A2Z Casinos, we study every game thoroughly to ensure all our users only play at trustworthy casinos, enjoying fair and exciting games!
Guides Similar to this Topic