Play'n GO continues its rousing start to the New Year with the release of the newest instalment in its Arthurian series of slots, 15 Crystal Roses: A Tale of Love. The game focuses on the romantic tale of Sir Lancelot's love for Princess Elaine and the 15 Crystal Roses he must gather from the enchanted woods to show her his devotion.
Legendary Games
This is the fourth game in Play'n GO's popular Arthurian Legend slot series and features a richly woven theme that will transport you to the medieval fantasy realm of King Arthur, Merlin and the Knights of the Round Table.
15 Crystal Roses: A Tale of Love comes with a host of special features, including Legendary free spins which can be triggered by a single reel filled with crystal rose scatters.
The Quest Map feature shows you where to locate each of the roses and how many you have collected during your free spins round. These special symbols gift you with extra free spins and boosts to the feature's progressive multiplier.
Noble Narratives
"Every time we develop an Arthurian Legend game, we get to push narratives further and further," said Charlotte Miliziano, the developer's Head of Games.
Miliziano explained that the company's earlier releases that feature King Arthur, Merlin and Queen Guinevere explored the many facets of the characters' lives and adventures. She added that stepping into the shoes of these imaginary individuals makes the franchise a compelling experience and that with 15 Crystal Roses: A Tale of Love, players get to immerse themselves in yet another tale from the medieval universe.
The Year Ahead
Play'n GO has set itself a challenge for 2022 by stating its intent to break previous records and release more premium games than it ever has before over the course of the year while maintaining a focus on fun, entertainment and responsibility.
Players will be eager to see what the developer has in store as if 2021 is anything to go by, this year should bring a flurry of instant fan favorites.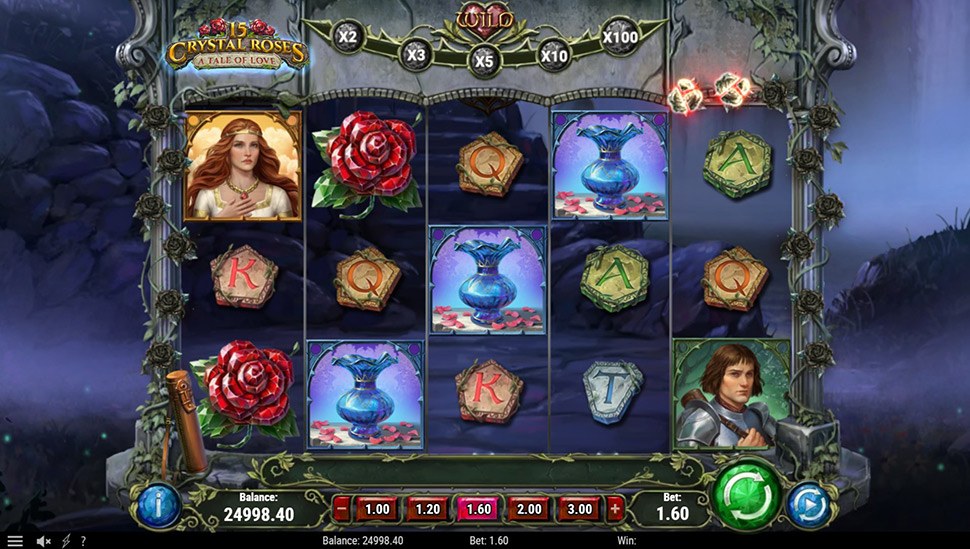 Guides and Feature Articles Similar to this Topic