From all the casino games ever introduced, its slot machines have gained the most popularity. And frankly, it shouldn't surprise, as slots are the most straightforward games one can play at a casino, both online and land-based.
As of today, casino sites offer their players thousands of online slots, all coming in different variations and types. Nowadays, you can play classic 3-reel or 5-reel machines or enjoy more advanced games in the form of video slots, 3D slots, or progressive jackpots.
This wasn't always the case, though. Like any other game, online slots have come a long way to look like they do today. Well, maybe not that long compared to other casino games. Still, a lot has changed since the 1990s and the introduction of the first online casinos. Let's dive right into the fascinating history behind online slot games!
The 1890s: The Introduction of a Slot Machine
To get the whole picture, we need to rewind to the late 19th century and the development of the first slot machines. The creator of the first-ever slot machine is said to be Charles Augustus Fey, who invented his machine at the turn of the 1880s and 1890s.
His machine included three reels and five symbols (hearts, spades, diamonds, horseshoes, and a liberty bell). To spin the reels, a player had to pull the lever. The machine quickly gained popularity and was dubbed the 'Liberty Bell' because of the highest payout being awarded by landing three liberty bells.
It didn't take long for other manufacturers to develop their own slot machines, which soon became standard for restaurants, shops, or cafes. Back then, the payout wasn't overly impressive. For landing a winning combination, a player could get a few cents, sweets, or bubble gum. Compared to today's enormous cash winnings, these prizes look rather poorly.
For a long time, the development of slot machines stopped. Until...
The 1970s: The Rise of Video Slots
In 1964, the company Bally developed the first fully electronically operated slot machine - Money Honey. Soon, electromechanical slots took over classic machines as they came with higher automatic payouts (up to 500 coins at first).
However, it wasn't until the mid-70s that slots players were introduced to a proper video slot machine. Developed by the Las Vegas-based company called Fortune Coin, the game utilized a 19-inch Sony TV to display the reels.
First, the slot machine became available in the Las Vegas Hilton. Then, after several improvements, the game was approved by the Nevada State Gaming Commission, allowing video slots to make their way into casinos. Soon after, video slot machines became the most popular additions to casinos all over the world, paving the way for online slot machines.
The 1990s: Slots Are Going Online
The 90s marked the introduction of online gambling and internet slot machines. It all began in 1994 when Microgaming (now the leading casino software provider) developed the first fully functional gambling software. Soon after, the first online casinos started to emerge, reshaping the entire gambling industry.
In 1996 there were fifteen casino sites. By 1997, their number increased to over 200 as online gambling was starting to gain lots of attention. And what was the most popular game offered by those casinos? You guessed it - online slots.
At first, they weren't overly sophisticated as the software was only in its infancy. However, as the technology became more advanced, developers started to experiment with various types of games, introducing slot games with multiple paylines, themes, videos, and 3D graphics.
Nowadays, there are thousands of online slots, including classic 5-reel games, progressive slots, video slots, and many more. On top of that, all those games can be played on your mobile device, meaning you can enjoy a fantastic gaming experience whenever and wherever you please, significantly improving convenience.
Another advantage of online slots is that they often come with a higher RTP (return to player) than their land-based counterparts. Not to mention the lower wagering requirements and great bonuses offered by online casinos.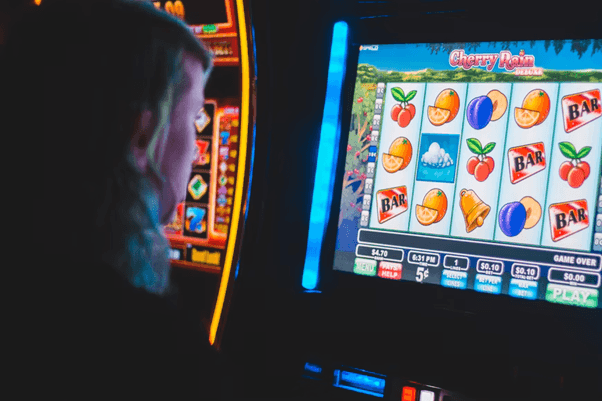 The Future of Online Slot Games
As it comes with numerous perks, the popularity of online gambling has been growing continuously for a while now. Each year, new casino sites emerge, with developers introducing more games and better software. This, of course, involves online slots, which will only become more advanced and diverse, offering an even more thrilling gaming experience as the technology continues to evolve.
One thing is for sure. Online slot players have a lot to be excited about. It shouldn't take long for VR (virtual reality) technology to enter the online gambling industry. And that's only the beginning of the revolution we might soon experience, with interactive adventure slots, crypto betting, and the growth of mobile gaming also being the trends to look forward to.
For now, though, enjoy thousands of online slots available at the best casino sites. Visit A2Z Casinos today and get a better understanding of the constantly evolving online gambling industry!
Guides Similar to this Topic