Gaming has long been a financial powerhouse and, in 2018, we were reminded of that once again. Within the first three months of the year, video game companies bought and sold $25 billion worth of collateral as mergers and acquisitions seemingly became the norm. As per the data published in Digi-Capital's Games Report 2018, games companies invested $3.8 billion between January and September, while mergers and acquisitions topped $20 billion. With transactions on a high up until Q3, some expected a drop-off in the final quarter of 2018.
However, in November 2018, Microsoft purchased Obsidian Entertainment and inXile Entertainment for undisclosed fees. Alongside that, Discord took control of Blitz Esports, bringing the content and education platform under a new regime. That activity was another sign that gaming is still thriving and things haven't slowed down in 2019. Scrolling through the takeover table at Crunchbase, many more big-money acquisitions reveal themselves.

Topping the table in June 2019 was TPG's $884 million purchase of Accel Entertainment. The Illinois-based casino company offers video gaming and became the target for investment firm TPG earlier in the year. The buyout is a result of the ongoing evolution of casino gaming in the US. With the Supreme Court repealing the Professional and Amateur Sports Protection Act (PASPA) in 2018, the industry has enjoyed a new lease of life. With states enacting their own sports betting regulations, casino gaming and poker and being taken along for the ride. That's spawned another wave of buying activity between casino and non-casino focused entities.
The Biggest Acquisitions in Gaming
At least five gaming company takeovers have topped $1 billion
Of course, major financial dealings like these are nothing new. When we look back through the annals of time, gaming companies of all types have been involved in some lucrative transactions. Naturally, not all of them have been profitable. However, with gaming as popular today as it's ever been, companies are willing to speculate in the hope of accumulating. In terms of industry-defining takeovers, there are at least five that have topped the $1 billion mark:
2014 - Facebook buys Oculus VR - $2 billion
2014 - Microsoft buy Mojang - $2.5 billion
2014 - Amaya buys The Rational Group (PokerStars) - $4.9 billion
2015 - Activision Blizzard buys King - $5.9 billion
2016 - Tencent buys Supercell - $8.6 billion
Of the $1 billion+ takeovers listed above, Amaya's is regarded as the most impressive by some. Although casino companies have been as active as their video game counterparts in recent decades, no takeover has matched the scale of Amaya's. By purchasing the largest online poker site in the world, the Canadian software developer not only catapulted itself into the spotlight but redefined the industry. On a surface level, paying $4.9 billion raised the average price tag for casino and poker companies. While subsequent transactions haven't matched that, a number of deals have been worth more than that otherwise would have been simply because Amaya paid a premium for PokerStars.
2014 - CVC Capital buys Sky Bet - $994 million
2015 - GTECH buys Interactive Gaming Software - $6.4 billion
2016 - GVC Holdings buys bwin.party - $1.3 billion
2016 - Gala Coral and Ladbrokes merge - $2.8 billion
As well as helping to raise the average value of online betting brands, the Amaya deal changed online gambling's dynamics. Prior to the takeover, PokerStars was considered a pure poker site. Although it had started to introduce casino products such as slots, the main focus was still poker. However, fast-forward to 2019 and the platform now offers poker, casino gaming and sports betting in equal measure. What's more, there's been a shift in the site's core demographic. With operators looking to grow, PokerStars now contains more features designed for casual gamers.
Takeovers Take Gaming to a New Space
This trend has been adopted by other leading brands within the space, including Partypoker, Ladbrokes Coral, William Hill and Paddy Power Betfair. In essence, betting operators have moved to become more like their video gaming counterparts. The upshot of this is that gaming as a whole is more homogenized than it's ever been. We only have to look at Tencent's $8.6 billion takeover of Supercell to see that. When it bought the Clash of Clans developer, Tencent was aiming to bolster its presence in the mobile space with the deal. However, with interests in the social betting sector, it's another example of the industry's homogenization.
Tencent's $8.6 billion takeover of Supercell prime example of homogenization
Indeed, if we take the video gaming industry in general, we find that certain features have borrowed ideas from the casino world. The most obvious are loot boxes. Widely available in games such as Call of Duty, these in-game extras allow players to buy a box and win a random prize. Although there is a debate as to whether or not this constitutes a true form of gambling, the crossovers are clear and stand as another example of this coming together between video games and casino companies.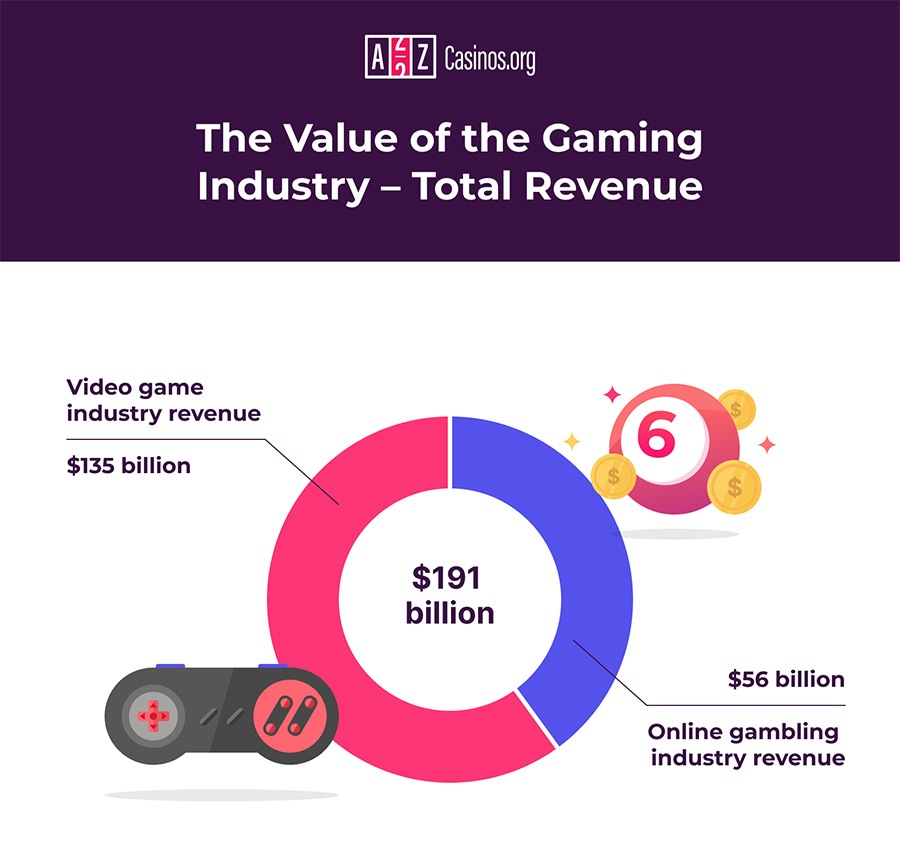 In essence, the gaming industry is breaking down its own divisions in the pursuit of universality. To put it another way, video game companies are drawing on the popularity of casino games and vice versa. That's clearly a positive when you consider the two sectors are worth a combined $191 billion. However, beyond the combined financial might, the aim is to stimulate growth by allowing gamers of all persuasions to flow between verticals in search of entertainment.
This, in turn, could lead to more acquisitions in the coming years. For example, Facebook and Tencent already have a major stake in the social gaming market with products such as Zynga Poker and WeChat. As the homogenization continues, these gaming companies could push the boundaries once again. Could that lead to Facebook agreeing a multibillion-dollar merger with Amaya? Possibly.
Not All Acquisitions Make Money
Of course, these types of deals won't happen overnight. However, when we look through the recent history of merger and acquisitions, we can speculate on the ways the market is moving. However, if this does happen, the main players will have to exercise a certain amount of caution. Among the biggest gaming takeovers in history, there have been plenty of disaster stories. Yes, there are many more success stories. However, as is often the case in business, there are deals that have gone awry.

Zynga might have made a number of positive decisions since it launched in 2007, but a 2012 takeover cost a lot more than expected. With popularity in the game DrawSomething! at a high, Zynga paid $210 million for its creator, OMGPOP. However, just a month after completing the transaction, popularity in the drawing game took a dive. Active daily user figures fell from 15 million to 10 million and Zynga started to panic. Within six months, it was forced to cut costs. After shuttering three OMPOP offices and downsizing other departs, 18% of the Zynga workforce had been laid off. Beyond that, Zynga phased out four of OMGPOP's titles by the end of 2012 as part of its cost-cutting exercise.
EA's failed takeover of PopCap Games hurt both companies
In a similar vein, Electronic Arts (EA), hasn't always made a success of its purchases. When it purchased PopCap Games for $750 million in 2011, many thought it would help boost the company's bottom line. However, as interest in titles such as Bejeweled dipped, things took a turn for the worse. The writing may have already been on the wall prior to the completion of the deal. It was rumored EA was set to pay as much as $1.3 billion for PopCap. However, after it failed to hit financial targets, the price was lowered. From there, EA has been forced to cut back the resources dedicated to PopCap products. What's more, the original founders are no longer part of the team. For many analysts, this is one of EA's less successful acquisitions.
Gaming and Gamers are Fickle
The main takeaway for Zynga, EA and gaming companies as a whole is that consumers are fickle. With new technology being released all the time and offering new types of experiences, something that's popular one month can quickly become obsolete. For those in the industry, this is one of the major risks when making any purchase. While the previous results and current popularity of a product are important, purchasers have to also consider whether it's futureproof. Is the product a sign of the times or is it something that can be reshaped as new ideas emerge? That's an important question gaming companies have to ask before they cut a deal.
VR key area of opportunity
When Amaya purchased PokerStars, it knew online poker was still a hit. However, it also sensed that the market would have to change if growth was going to continue. Fortunately, it was able to use its own resources and that of PokerStars to evolve and move with the times. The same is true of Tencent. Knowing it had to embrace the mobile movement, it purchased Supercell. Looking ahead, the current trend is now moving towards virtual reality (VR). While the homogenization of gaming verticals remains an overarching theme for the next generation or mergers and acquisitions, VR is a specific area companies will be looking at.
It's Far From Game Over for Mergers and Acquisitions
Facebook essentially sparked current interest in VR back in 2014 when it purchased Oculus. However, with software and hardware now starting to mature, things are starting to happen. According to Crunchbase, there have been more than 35 VR startup acquisitions in 2019 alone. From CenturyLink's takeover of Streamroot in September to Ultrahaptics acquiring Leap Motion, activity is on the up. Again, what those in the market will have to consider though is the longevity and the flexibility of the product they're about to purchase. Although VR is likely to become the go-to gaming medium, it's not guaranteed. Therefore, companies need to consider what would they could do with their purchase if the market shifts.
While the specifics market will always change, there's one certainty: gaming companies will continue to buy and sell. The industry is as buoyant as its ever been and that means mergers and acquisitions will continue for a long time. As per the stats released by the Entertainment Software Association, video game revenue was up 18% to $43.8 billion in 2018. On top of that, Electronic Entertainment Design and Research has shown that 67% of Americans now play games of some description. Extrapolate that to the world as a whole and gaming continues to prove it's a lucrative industry for those that come up with the right products. Moreover, it's a profitable place to play for those companies that can forge the right business deals.