Red Tiger has announced the release of NFT Megaways, the world's first-ever non-fungible token (NFT)-enhanced online slot game. The game features four original CryptoPunk digital artworks, specifically purchased by Evolution for use in this title. Their new home is now this 6x7 reel slot with a vibrant, pixelated theme.
Pioneering
The specific artworks featured in the game are CryptoPunks 914, 3008, 4701, and 8143. These striking characters were first created by Larva Labs and play the role of the game's wild symbols.
The wilds only appear on the CryptoPunks Bar and stand in for all other pay symbols. When a CryptoPunk wild lands on this bar and forms part of a win, all low paying symbols involved will be collected.
Each low-paying symbol collected adds 1x to the Cryptopunk multiplier that has a top end of 30x. If two CryptoPunks land on the same spin, their multiplier values will combine to boost your winning potential.
Well-matched
Evolution's Chief Product Officer Todd Haushalter said that the company possesses "a long record of innovation and being first with distinctively different new ideas."
He went on to say, "With all of our group brands, our goal is always to offer players the most feature-rich and vivid gameplay possible. In essence, it's all about creativity and originality and that's why the CryptoPunks were such a great fit for us."
Haushalter added that Evolution finds itself in a unique position, having contributed to the crypto community by claiming the first NFT on Ethereum to be showcased in a slot format.
"One of the open questions in this community is how to display your NFTs and we thought this was a really fun way to do that, where there's a chance for lots of players to admire them and also to interact with them in a completely new way. We are honoured to now be part of the crypto-asset history," he concluded.
NFT Megaways is live and ready to play right now at any Red Tiger casino.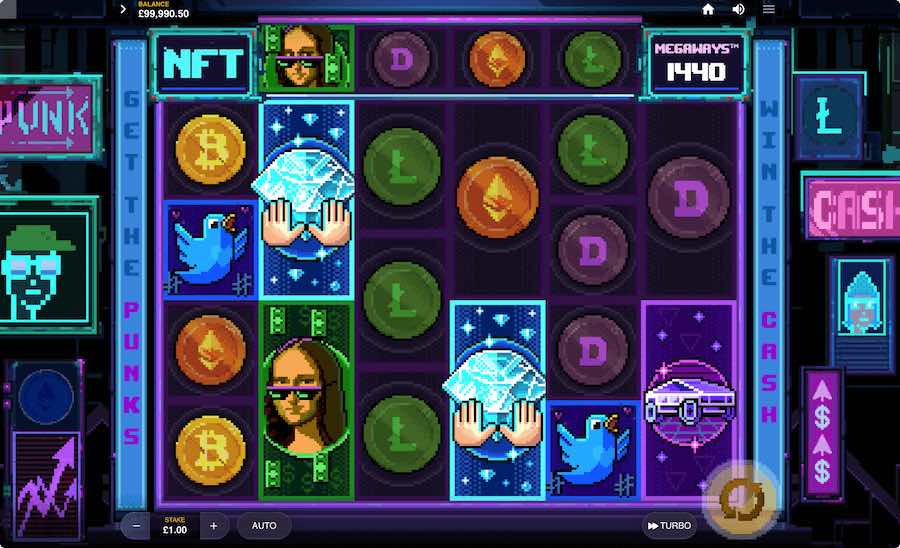 Guides and Feature Articles Similar to this Topic