Roulette MAX, one of the most highly anticipated games from NetEnt Live for 2020 has been given a release date of December 1.
Dealer game aficionados will experience unseen levels of entertainment with NetEnt Live promising a brand-new take on the genre.
Reinvention
Roulette MAX is a multi-wheel title that allows a wide range of wagers tailored to both new and existing players.
The three additional MAX wheels feature alongside a standard roulette wheel, increasing volatility. This adds the highest multipliers to Live Roulette, without involving RNG and your potential winnings on every round go up to 5,000x your wager.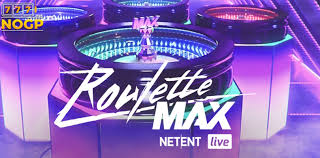 A Game Presenter will host the game and their job is to commentate on the action and introduce the game to the uninitiated. The game environment is crafted with engaging graphics and sound effects, complete with fluid winning animations.
New ways to wager
Players have the option of placing inside bets on both the standard and racetrack layouts, with the possibility of winning larger payouts due to the results on all wheels. Straight and inside bets pay out based on the main wheel results, but if the results are also on two or more wheels, they will be part of the payout.
The new wheels are intended to add new kinds of wagers. Combination bets pay out when the same result appears on at least two wheels during a single round, while spread bets allow betting on a combined result from all three wheels.
Players can also place MAX bets, Column bets, and Colour bets and may also opt to repeat their previous bets, with the option to double their wagers also being available.
After its 1 December release, Roulette MAX will be available 24/7 across the full spectrum of devices, including desktops, tablets, and smartphones with all major operating systems and browsers catered for.