Leading iGaming content publisher Yggdrasil has added to the benefits of being a YG Masters program member. It will now provide its members with access to its performance-enhancing proprietary game mechanics. Members of the partner program will now be able to use these as a tool to increase player engagement and retention levels significantly.
Yggdrasil's YG Masters program fell under the company's publishing division and was launched early in 2020. The program seeks to assist reputable game developers and their teams in making an impact in the online gaming industry by empowering them with proprietary tools and systems that they can employ to enhance their content offerings.
The newest expansion of the YG Masters program involves providing its members with access to Yggdrasil's in-house created mechanics, including Splitz, Gigablox, and MultiMAX. All three of these were introduced in 2020 and have gained no small measure of popularity and success when integrated into Yggdrasil's newly released titles.
Gigablox makes an appearance in the titles Lucky Neko and Hades. The mechanic generates gigantic symbols that appear on the reels, giving you the chance to create high-value combos and take home huge wins when stacked.
Splitz is featured in Yggdrasil's Temple Stacks, Neon Rush, and Syncronite slot games. It works by splitting mystery symbols across the reels to create more win ways, extra scatter symbols, longer lines, or larger symbol clusters.
You can find the MultiMAX mechanic in Yggdrasil's Multifly! slot where it causes multipliers to stack up and deliver you cascades of wins.
Sharing equals caring
DreamTech Gaming and Bang Bang Games, two existing members of the YG Masters program have already leapt at the chance to employ Yggdrasil's mechanics and develop new showcase titles, due for release in 2021.
The mechanics offer expands the scope and potential of YG Masters, which currently provides its partners with the tools to create and distribute gaming content with Yggdrasil's GATI technology. GATI is a preconfigured, regulation-compliant development resource kit. This technology provides studios and game development teams with standardized technology to develop and deliver their content to their global partners.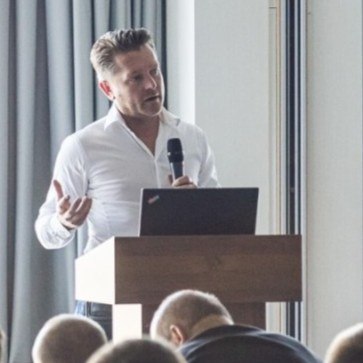 Stuart McCarthy, Head of Partner Programs at Yggdrasil, commented on this new development, saying that the online slots market's highly competitive nature necessitates using "recognized and successful" mechanics to increase player engagement and boost game performance.
Mr McCarthy further stated that Yggdrasil's in-house mechanics had a revelatory effect, prompting the company to "recalibrate what successful releases look like."
The initial new releases set to incorporate the mechanics will make their debut in 2021. Mr. McCarthy expressed that his company is thrilled to offer new enhancements to its studio partners and expects them to be able to further grow and expand their respective offerings while "delivering on our shared vision."