The Rise of Women Casino Players – The tables have turned!
Since its conception some 4000 odd years ago, the world of gambling has always been dominated by men. It was known to be a pastime restricted to gentleman's clubs, and was often linked to criminal activities. So, in other words, no place for a lady!
Women who did express an interest in a game of chance would typically shy away from high-stakes and table games, and stick to games with lower odds, such as slots, bingo and the lottery.
[caption id="attachment_638" align="align-right" width="300"]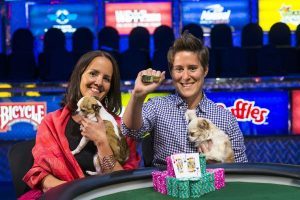 Vanessa Miranda[/caption]
Over the years however, the tables seem to have turned.
Fast forward to modern day gaming, and we find more and more female gamblers gracing casino venues with confidence and flair. The days of being intimidated by male players are over, and this is particularly evident in the recent increase of women taking part in international poker events, such as the World series of Poker and World Poker Tour. One woman player who currently tops the Poker earning rankings with close to 10 million Dollars in prize money is Vanessa_Selbst.
But what's the secret behind so many more women emerging onto the casino scene?
Recent studies reveal that the number of female online casino players are growing on a daily basis, suggesting that women are more inclined to play their favourite casino games online, before entering a land-based establishment.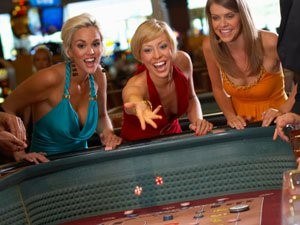 This of course makes perfect sense, as online casinos provide players with a safe environment where they can remain completely anonymous. Women who may otherwise be too daunted to partake in games typically played by men, are now empowered by a sense of comfort derived from not being judged. This makes them feel more confident and at times better players than their male counterparts! Furthermore, many online casino games can be played for free, allowing newbie female punters to hone their gambling skills to perfection without the risk of losing any real cash.
It's interesting to note that this change in trend has spilled over into other areas of the gambling industry too. Advertisers for example used to showcase the feminine curve to attract players to casinos, but have started shifting their focus to more appropriate advertising, targeting the fairer sex as well.
There are also some websites that have fully embraced the gender shift in casinos. They feature less masculine branding and more female-friendly themes, and these developments are sure to continue in future.
So, go on ladies, earn your gambling wings from the comfort of your own home, then take your new-found skills to your nearest casino or find the best online casinos Canada on this site and play with confidence!