Evolution Gaming's new Cash or Crash live casino game is another exciting innovation in the same vein as the studio's other top-performing titles like Crazy Time and Monopoly Live.
You ascend in a virtual blimp that hovers above a busy city and a game show host gets the ball rolling as a lottery-style bingo setup drops red, green or gold coloured balls.
Green or Gold balls help you ascend a 20 step-payout ladder, but if a red ball is drawn, the blimp is sent crashing down, taking your winnings with it.
Finer Details
Before the game draws a ball, you will choose one of three options to choose from, each of which has a different effect on the outcome of your game. If you choose 'Collect your money', you will cash out all your winnings, and the game ends. Picking 'Take half' allows you to bank half of your winnings and play on with the rest.
Choosing 'Continue' plays on with all your winnings, with the colour of the next ball determining your destiny.
The green ball lets you move one step up on the ladder, and the red ball causes the blimp to crash, causing you to forfeit any money you still have on the ladder.
A golden ball shields from the next red ball and boosts your ladder payout following the next green ball. If you reach the top of the ladder, you will claim a prize of 18 000x your stake, but If the golden ball is involved, you will snag an amazing 50 000x your stake prize.
Even Spread
The game approaches Blackjack-level stats with a 99.59% RTP, and you can compete with an unlimited number of players. The barrier of entry is low with this title that offers a betting range that allows anyone to get in on that action.
With its amazing 50 000x potential, this title offers dizzying excitement that may even surpass the thrill of Crazy Time. The only way to find out is to get your ticket for the next departing blimp and see how high you can fly.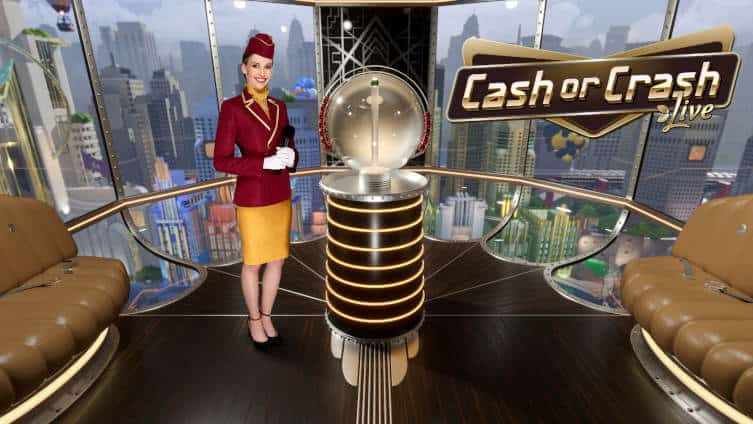 Guides and Feature Articles Similar to this Topic